For the first time, the MH-130 has been able to develop and market a harvesting machine for fast-growing trees as a cultivation mower. In addition to significantly lower investment and operating costs in terms of conventional harvesting technology and processes (below 50%), the user benefits from a high power capacity of approx. 0.5 ha / h for trunk diameters up to 20cm and different wood chip qualities (G30, G50 and G100).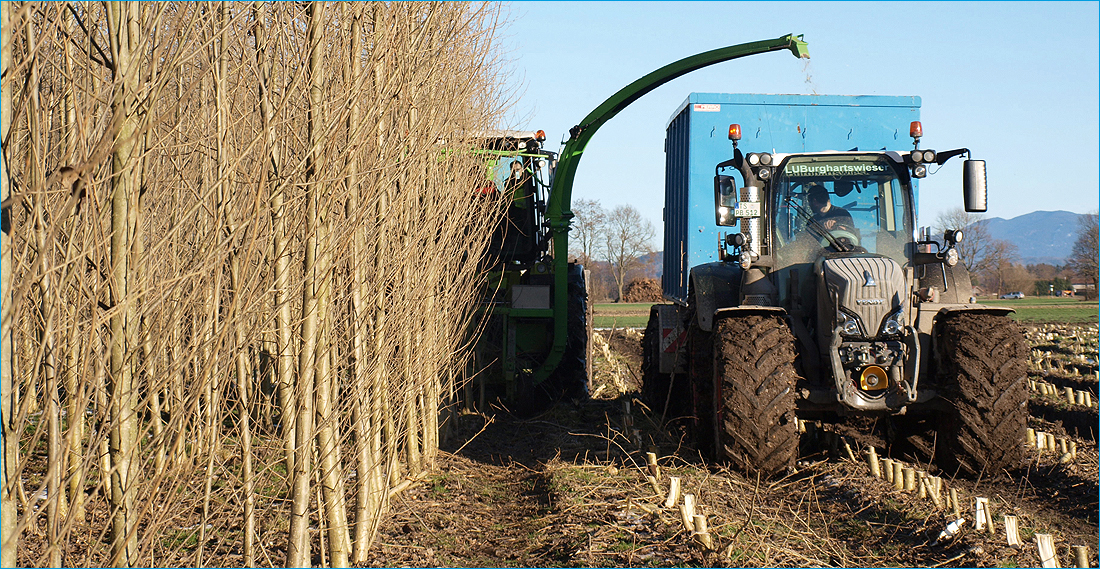 With its low weight of 1.8 tonnes and the compact transport size, the MH-130 can be flexibly and easily moved with a car trailer. In particular, the change between (small) harvested areas can be done at low cost and in a short time.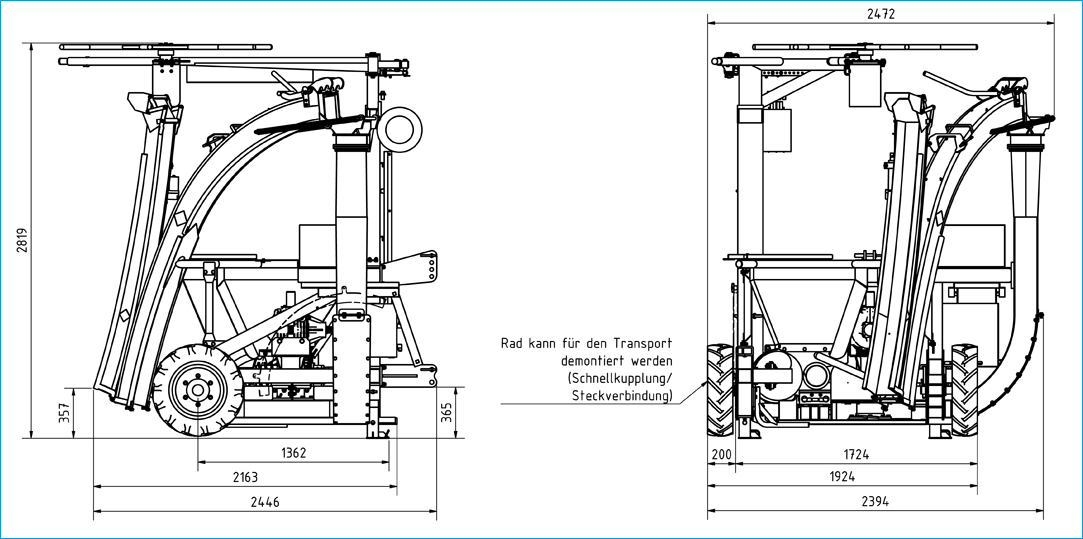 For optimum energy yield and wood chip quality, the process of drying the crop closes the value-added chain.
As a cost-effective alternative to existing methods, the reduction of water content with minimal loss of mass is currently being investigated in a project to "reduce bearing losses through aeration drying".
Initial measurements confirm the expectations and if the course continues to be positive, the user will be able to cover this process step on his own.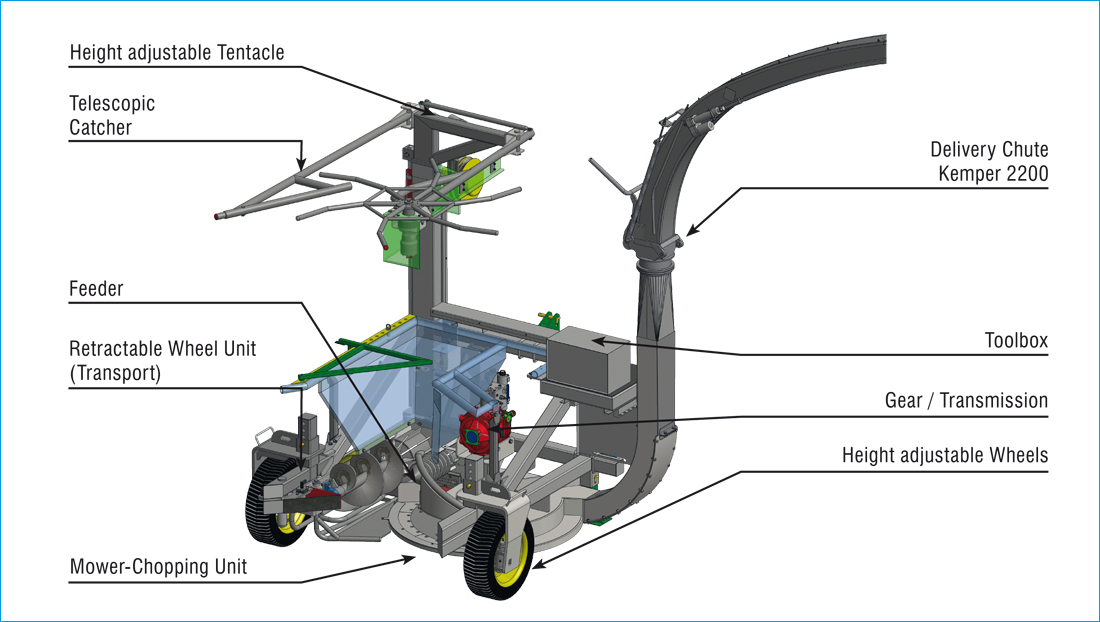 Since 1994 the name kluge GmbH stands for competitive products and high-quality services in the areas of mechanical and plant engineering, mechanical processing and the production of sheet metal assemblies ao. in the food and environmental technology sectors. The company philosophy of being able to serve the customer holistically, the company by its own research and development with high innovation and a high degree of vertical integration on site (planning - construction - production - color - installation - commissioning - service). About 100 highly-qualified and experienced skilled workers, technologists and design engineers with state-of-the-art machining technologies in modern production and assembly halls ensure high customer satisfaction in every respect based on the DIN EN ISO 9001-2015 certification in Königswartha.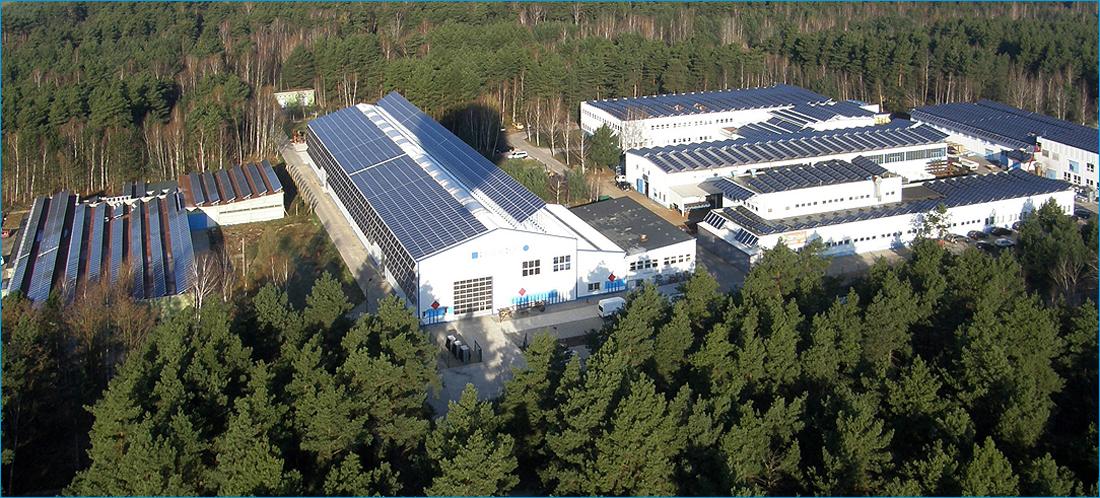 RESEARCH AND DEVELOPMENT: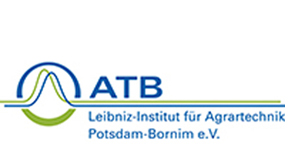 Leibniz-Institut für Agrartechnik Potsdam-Bornim e.V.
Telefon: +49 331 5699-0
E-mail: atb@atb-potsdam.de
Internet: www.atb-potsdam.de

Telefax: +49 331 5699-849
Max-Eyth-Allee 100
14469 Potsdam
Deutschland
---
FURTHER DEVELOPMENT, MANUFACTURING, DISTRIBUTION AND SERVICE: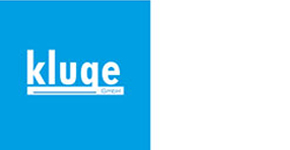 kluge GmbH
Telefon: +49 35931 232-70
E-mail: info@kluge-gmbh.de
Internet: www.kluge-gmbh.de

Telefax: +49 35931 232-74
Am Wasserwerk 8-10
02699 Königswartha
Deutschland
---
SERVICE:
Schradenholz UG
Telefon: +49 35343 659 041
E-mail: schradenholz@gmx.de
Internet: www.schradenholz.de

Mobil: +49 1573 8812 724
Straße zum Stützpunkt 13
04932 Großthiemig
Deutschland
---
---
Die kluge GmbH prüft und aktualisiert die Informationen auf ihren Webseiten ständig. Trotz aller Sorgfalt können sich die Daten inzwischen verändert haben. Eine Haftung oder Garantie für die Aktualität, Richtigkeit und Vollständigkeit der zur Verfügung gestellten Informationen kann daher nicht übernommen werden. Gleiches gilt auch für alle anderen Webseiten, auf die mittels Hyperlink verwiesen wird. Die kluge GmbH ist für den Inhalt der Webseiten, die aufgrund einer solchen Verbindung erreicht werden, nicht verantwortlich. Des weiteren behält sich kluge GmbH das Recht vor, Änderungen oder Ergänzungen der bereitgestellten Informationen vorzunehmen. Inhalt und Struktur unserer Webseiten sind urheberrechtlich geschützt. Die Vervielfältigung von Informationen oder Daten, insbesondere die Verwendung von Texten, Textteilen oder Bildmaterial, bedarf der vorherigen Zustimmung der kluge GmbH.
---
Verantwortlich im Sinne des Presserechts, des § 6 MDStV und des § 6 TDG:
kluge-GmbH
Geschäftsführer:
Dipl.-Ing.(FH) Gunter Niemtschke
Am Wasserwerk 8-10
02699 Königswartha
GERMANY
Telefon: +49 35931 232-70
Telefax: +49 35931 232-74
E-mail: info@kluge-gmbh.de
Internet: www.kluge-gmbh.de
Geschäftsführer: Dipl.-Ing.(FH) Gunter Niemtschke
HRB 9530 Amtsgericht Dresden
USt.-Nr. DE 161414656